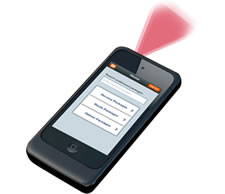 Qtrak
Easily Answer Inquiries
When you're asked "where's my package?" Qtrak has the answer in seconds. QTrak can provide detailed reports showing every package's progress from the loading dock or front desk to the recipient's hands.
Reports to the Cloud
This powerful, cloud-based software can be accessed from any internet connected device to give you end to end digital chain of custody of all your packages and accountable items when you need it.