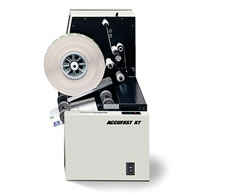 The Accufast KT and KT2 are similar tabbing machines. The main difference is in the added tabbing head on the Accufast KT2 allowing it to apply either 1 or 2 tabs.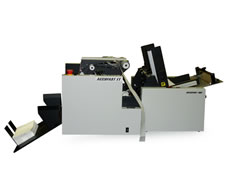 ET Tabber We are an Authorized Dealer
The Accufast ET is a tabbing machine that has more uses than we have space to explain them. The essence of the Accufast ET is that it tabs both booklets and self-mailers with the appropriate tabs in the correct spots automatically.