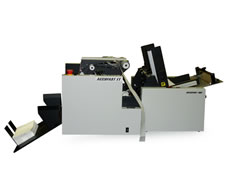 ET Tabber We are an Authorized Dealer
The Accufast ET is a tabbing machine that has more uses than we have space to explain them. The essence of the Accufast ET is that it tabs both booklets and self-mailers with the appropriate tabs in the correct spots automatically.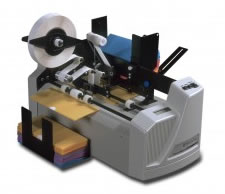 The Martin Yale® EX5100 Tabber Machine tabs documents of many varieties at a speed of up to 7,500 pieces per hour. Unit work with either pin-fed or friction fed tabs.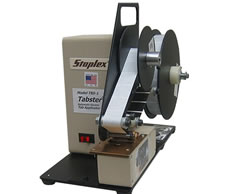 Applying tabs is now fast, neat and super easy! Excellent for businesses, schools, religious groups, clubs, organizations, print shops and others for newsletters and mailings.